Part of answering this question hinges on the answers to a ton of other questions. It also may depend on a set of values that are subject to debate. So the first question is what new information is this analysis attempting to uncover. My goal in writing this is to explore which countries in the world have the most diverse set of backgrounds that a random person living in that country can be without fear of retribution or repression. In addition I want to know which random citizen will be exposed to the most diverse set of people as part of normal every day life.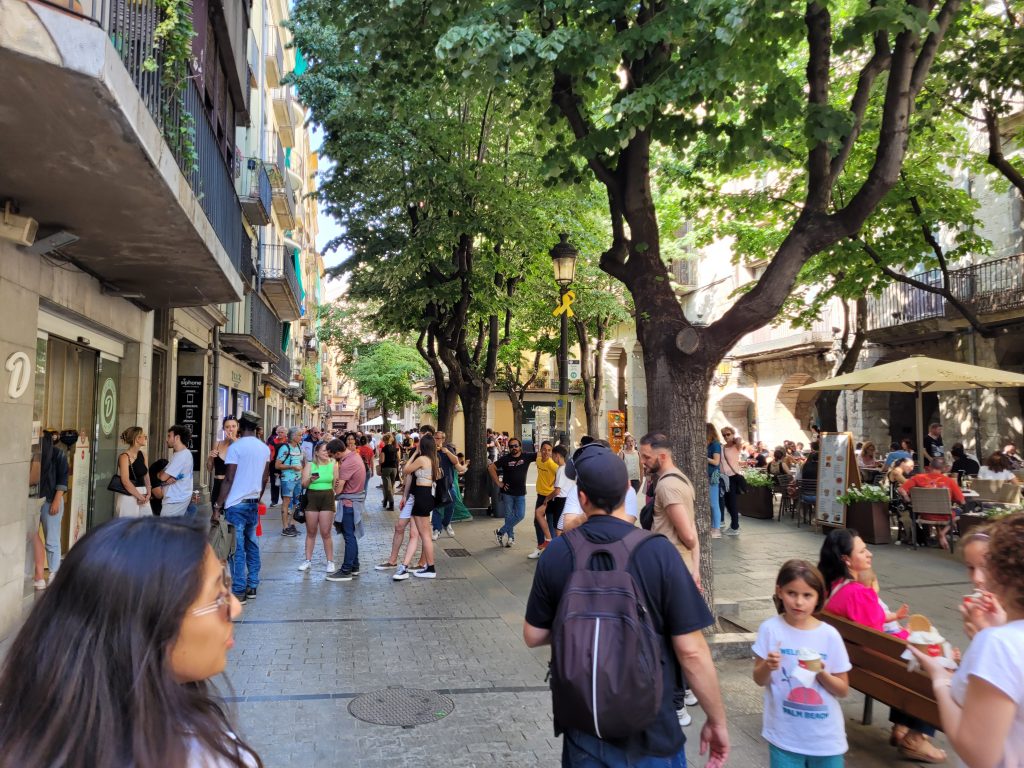 To answer this question it might also be that this analysis needs to be done on a city by city or regional basis for each country before it can be aggregated into a national comparison. Without looking at any data, it is my hunch that rural areas will tend to be more homogeneous and aligned with a "generic" national identity when compared with urbanized areas that tend to more frequently draw people in from a variety of backgrounds and provide more opportunities for niche communities. However, highly segregated cities and countries should still score lower on diversity scores as the random individual will not really be likely to be exposed to other groups of people or identities versus a comparatively less diverse but more open and integrated city where different groups are mixed together, live in close proximity, and frequently interact with each-other.
For this analysis I am explicitly not using some sort of global benchmark of diversity. This would be a conflation of diversity with representation. For example when it comes to diversity of nationalities 1.4 billion out of 8 billion people are Chinese. Therefore a countries that have a ratio closer to this number may be more representative of the global population but not necessarily more diverse. That said, if there is a country that is representative of the global population, it is likely to be very diverse. The other problem with a global benchmark is that it would also skew any national or city level analysis towards the largest countries in the world. Once again, this is not being used because it reflects representation, not diversity.
Nationality is not the only metric of diversity, although it often reflects many other facets of diversity. For this analysis I would like to look at as many different types of diversity as possible. One of the more obvious and easy to measure forms of diversity is the ratio of immigrants or foreign born population to native population. We can also look at the diversity of where the foreign born population comes from ie, how many other nations are represented.
I would also like to look at religious diversity. This could be the number of denominations or affiliated religious institutions and how much they differ. However, we need to be careful in this regard as an area that is predominantly Christian might have tons of non-affiliated churches but this doesn't inherently reflect a true religious diversity if agnostics, Atheists, Buddhists, Catholics, Cults, Jews, Muslims, Satanists, etc. are not reflected at all. As such, the analysis should reflect both variety and range distribution from moderate to radical. It must also be noted in areas where religious repression is in force that this should factor in negatively in the diversity scores.
Culture, ethnicity, caste, or race are all very tough to measure. This metric may be very difficult to measure since many of these categories are socially defined and may not be accurately recorded in government statistics in many countries. Similar to religious persecution, any forms of repression specific to a group should also impact this diversity score negatively.
Linguistic diversity as measured by the number of native speakers, or speakers of multiple languages might be more complicated than some of the other metrics to measure. Similar to religious diversity, the closeness of the language relations might be a confounding factor in the measurement of linguistic diversity. For example, India has over 700 languages but many of them are closely related in the same way that Spanish, French, and Catalan are closely related. Where we draw the line between dialects and languages can also often be a very fuzzy line. Furthermore, how do we account for the non-exclusivity of language. In most cases people don't purport to hold multiple religions at the same time. As such, religions have a 1 to 1 relation with population count. Language on the other hand does not have such mutual exclusivity. Some people know many languages and others only know one. Those that know multiple languages may have various levels of faculty and ability in each language and measuring and comparing this seems like it might be one of the most difficult metrics to accurately measure and compare.
Political diversity as measured by the number of political parties that exist publicly in some capacity. Like religion this factor will probably need a variety and distribution analysis in order to more accurately reflect diversity.
Gender distribution, sexual orientation, and the recognition or acceptance of non-binary genders. For example countries that only recognize males and females might be considered less diverse just because that person cannot live their openly without social or official reprimand.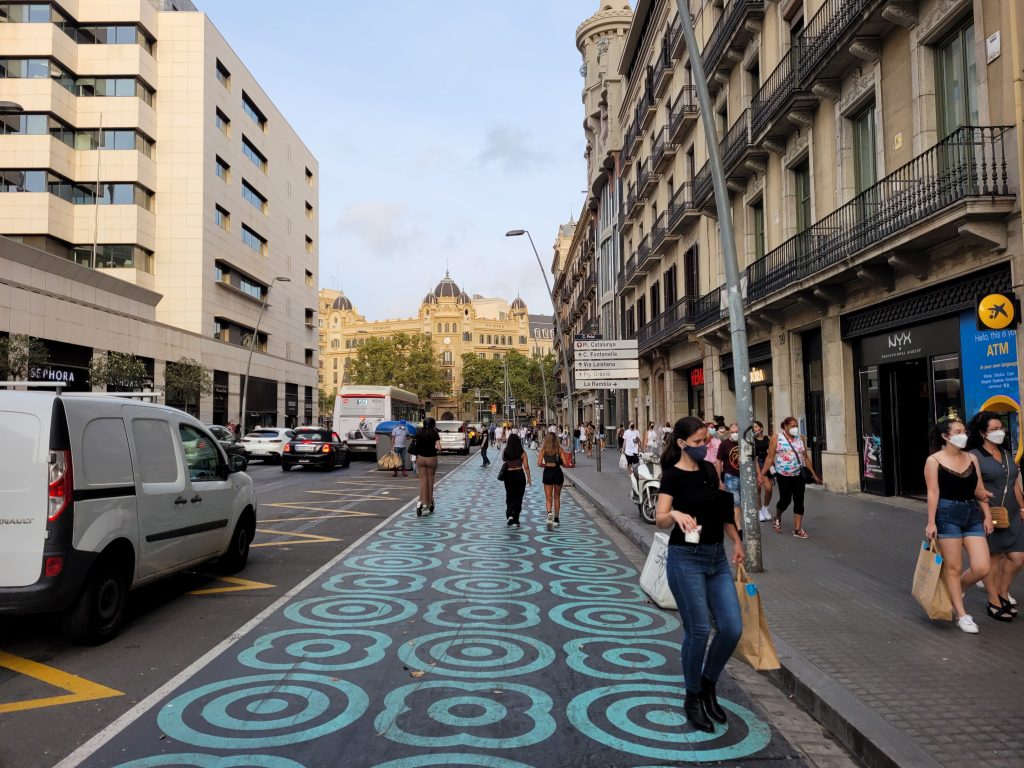 Age distribution. This one is pretty straightforward, easily tracked, and well documented across the world. A fairly flat distribution with a slowly tapering top would indicate the most diversity in lived experience. Highly bulged distributions might indicate a preponderance of boomers.
There are also a few other metrics might be important to ascertain diversity. This can go into all aspects of life including different types of employment or skills. Another important part of diversity is the amount of people living with disabilities and how well they are enabled to operate independently and openly in the society. It might also be interesting to look at the number of specialized interest organizations such as hobby organizations to see the opportunities for community around different thought patterns.
Urban and rural populations vary greatly in many aspects of life and lived experience. In addition these two communities can diverge greatly even within the same country, culture, language, and religion. I am not sure how to measure geographic diversity in terms of varieties of densities lived. In this metric a country like the U.S. which is highly urbanized might be considered very highly homogeneous. However, a place where urban and rural populations interact more frequently should score higher.
Economic diversity and the ability to move around the economic ladder is also a form of diversity. However, a country where people are highly likely to be stuck in the same economic position might be more problematic in a country with high inequality than one with a more equitable distribution of wealth. Some existing metrics that could be used to measure economic diversity might be the GINI coefficient, and other studies of economic inequality. Coming from an aspect of diversity, I think a more diverse country would reflect a population along the entire spectrum from subsistence to excessive luxury. This is not meant to reflect good or bad, simply the diversity that one might experience in that country. A perfectly equal economic picture in this case would reflect very poorly on the diversity scale since everyone earns the same and has the same. On the flip side a highly unequal economy with very few high earners and a ton of very poor people would also reflect very poorly on the diversity scale. This metric needs to look at both wealth and income to be more accurate.
By food consumed or restaurant options available. This is a fun one! I don't know how to measure these factors but counting the number of different restaurant options in a given place seems like it could be a really fun study. I think this to a certain extent will be a reflection of some of the other diversity factors. Wealthier and larger countries might have an advantage in this aspect since they can afford to import a variety of food products from around the world whereas smaller and poorer countries might only be able to consume locally available products or a few limited types of mass produced imported grain products.
Getting back to the original question about what my goal for this entire article is, I think it is also important to measure the ability for a random individual to come into contact with individuals from the other groups. I don't know how to measure this but perhaps looking at how integrated a specific community or minority is with the community at large might be a good start. For example, if a language community is highly segregated and physically separated from those speaking another language, their mere presence doesn't reflect a true and full diversity.
Last but not least, we might also need to weight the various factors as a particular place may be very linguistically diverse but culturally homogeneous or similar in many aspects. There must be some accounting for a place that might be very diverse in one of the metrics but very homogeneous in every other aspect. How much is economic diversity important versus linguistic diversity. What about religion, accessibility, sexuality, and sense of community. These are all important aspects of diversity that need to be reflected and accounted for in any sort of comprehensive ranking.
In conclusion, sorry I didn't answer the question. I don't know the answer and it will take more research than I have time for. However, I hope that this blog post has been helpful for understanding what truly makes a place diverse. I will add that my hunch based on personal experience is that the U.S. is among the top countries for diversity. However, I would love to use a comprehensive analysis to find another country that is more diverse than the U.S.